Doç. Dr. Philipp O. Amour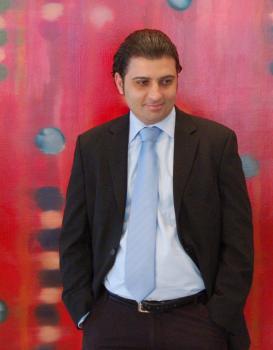 Languages:      English, (Swiss) German, Arabic, Turkish (on-going)
Email: amour@sakarya.edu.tr & dr@philipp-amour.ch
Website: http://philipp-amour.ch
Philipp O. Amour is associate professor of International Relations (IR) and Middle East Studies (MES) at Sakarya University's Middle East Institute & Department of International Relations. He studied at Fribourg University Contemporary History and Political Science with an emphasis on International Relations; and he studied at Bern University Islamic Studies with an emphasis on the Middle East. Due to his interdisciplinary education, his research spans Politics and International Relations, particularly of the Middle East, Israel and Palestine. His expertise lies in two areas of qualitative and empirical research combined with underlying political theory.
From this perspective, Dr Philipp O. Amour spent more than three years conducting field research in several Middle Eastern countries on specific subjects and topics, including the Palestinian / Israeli politics and IR, as well as the security system and regional order in the Middle East. From 2007–2010, he was a doctoral visiting fellow at the Center for Arab and Middle Eastern Studies, American University of Beirut, and at Birzeit University in the Palestinian territories. Between 2011-2012 he conducted his post-doctoral research at the Department of Politics and International Relations, University of Oxford. He received several field research, conference, and travelling stipends among others from the Swiss National Science Foundation. 
Dr Philipp Amour has taught at the University of Oxford, University of Bern, Birzeit University and at the People High School of Bern (VHSBE). He has been a frequent visiting Professor at Boğaziçi University.
His scholarly articles, essays, and book reviews have appeared in internationally acclaimed peer-reviewed journals (British Journal of Middle Eastern Studies, International Studies Review, Historical Methods). An updated list of his publications can be viewed from here.
 His particular areas of expertise: 
Security, strategy, and diplomacy (Israel, Palestine)
Comparative politics of the Middle East,
Security alliances in the Middle East. 
Dr Philipp O. Amour serves as an expert and independent consultant for areas related to political consulting, academic research and publishing.